PRIMS is a solution for businesses to easily and accurately track their stock in real-time, using RFID. Offered as a desktop or a web-based application, they can maintain comprehensive visibility of their inventory, without the complexity or expense of an enterprise solution.
Perform your stock take in minutes by simply waving through the stock with the RFID reader

Prevent and reduce overstocking, understocking, manual labor count & inaccuracy

Improve inventory accuracy, business profitability and purchasing efficiency

Identifying products using RFID is quicker than barcode scanning or manual entry of product details

Improve customer's buying experience by offering more accurate stock info and quicker checkout

RFID tags can be read simultaneously. They are also very durable, secure and not easy to counterfeit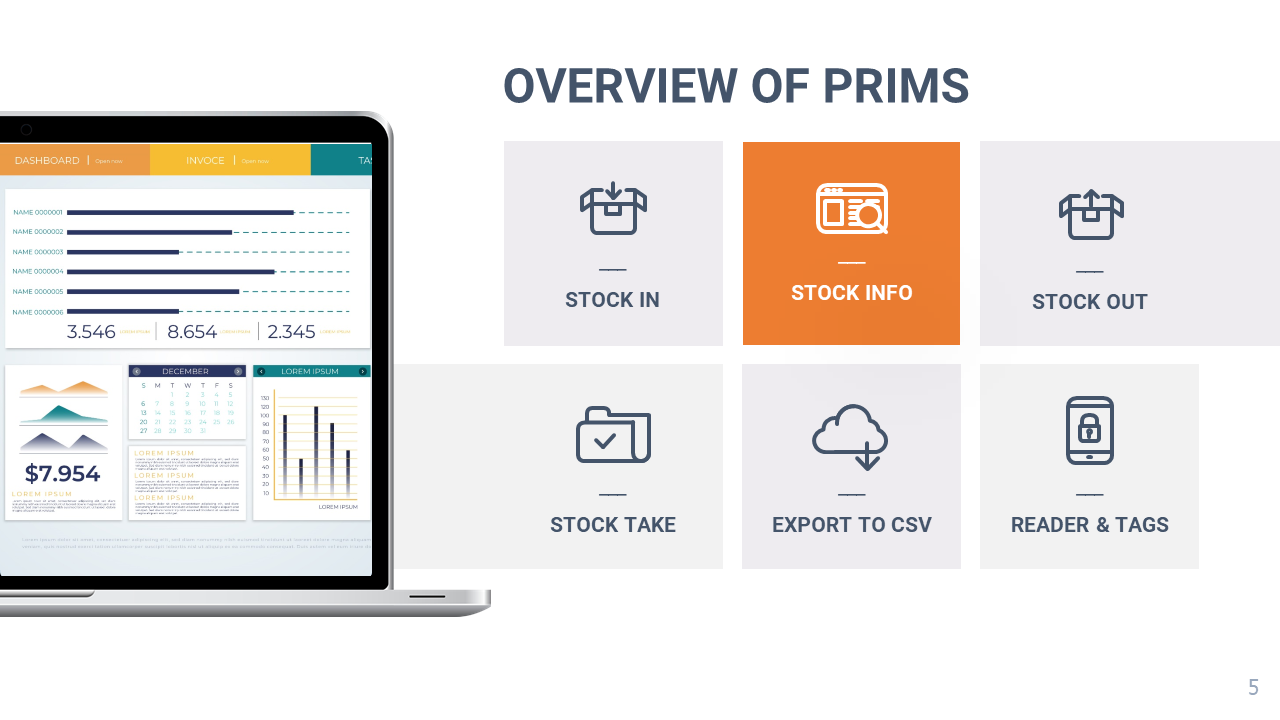 Multiple packages are available to suit to your scale of operations, varying in features. PRIMS Basic Package is tailored to include the fundamental elements for effective inventory management, which is ideal for smaller businesses. PRIMS Standard Package offers a holistic solution for rigorous utility, perfect for a larger scale of operations.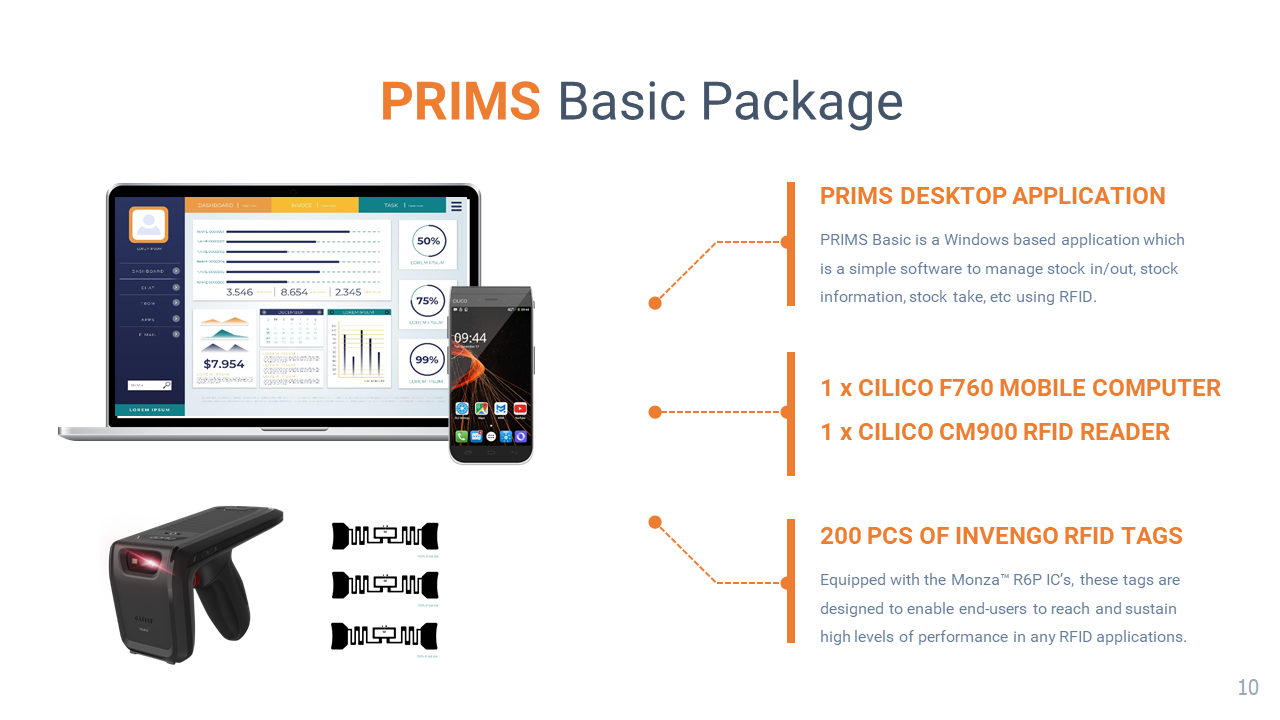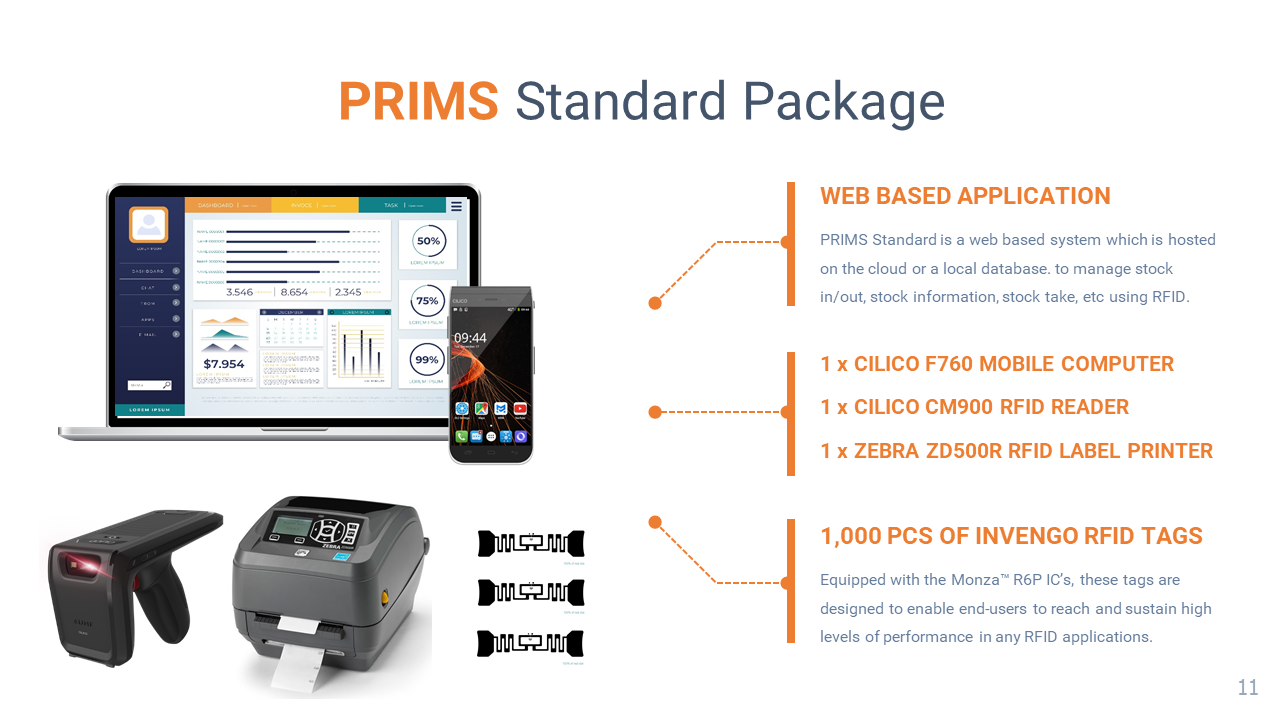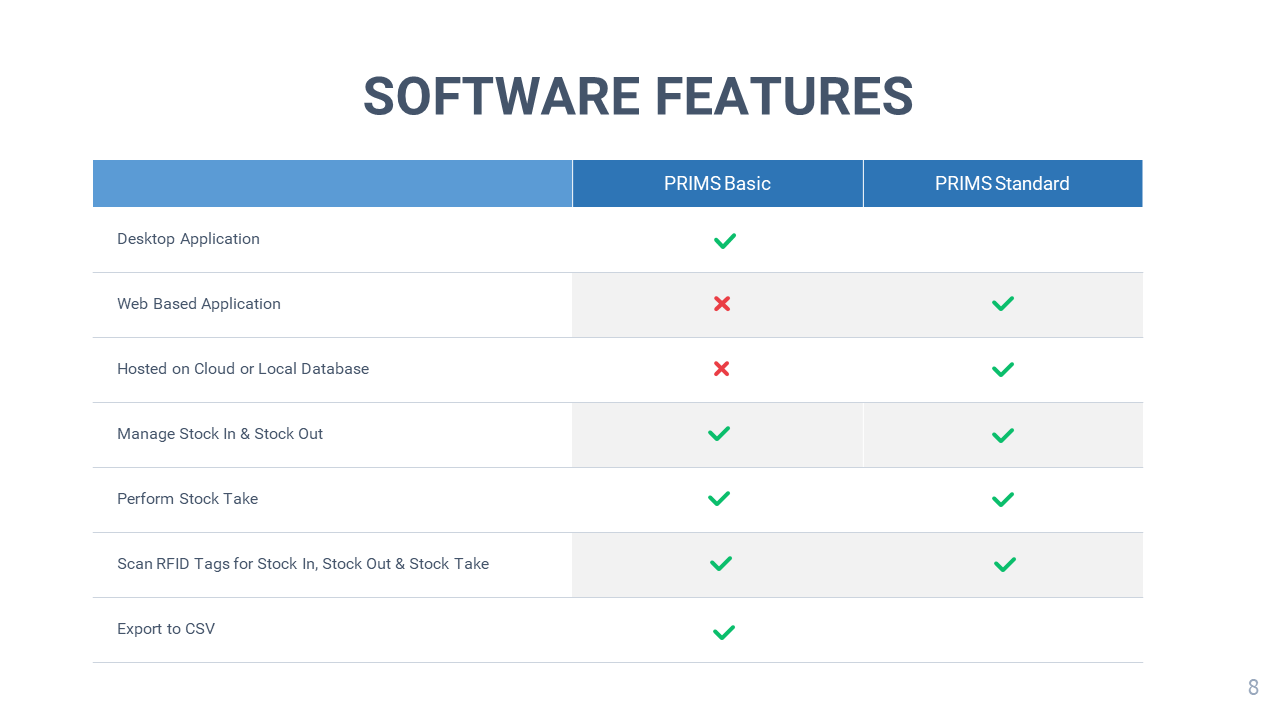 When leading Dutch video equipment rental company Rent-All provided the tools needed for entertainment production, it traditionally employed a manual …
10 September 2020 – Online and offline shopping belong together. Driven by the reality we are currently living in, consumer …
The RFID company's TC21 and TC26 devices, designed to increase productivity in these sectors, are aimed at businesses of all sizes. BY …